20 Nov 2017
Discover our new park and urban furniture lines
Bilinga furniture
HAGS Sofiero and Ekeby ranges are now available with low maintenance Bilinga Hard Wood slats. A precious species with outstanding strength and durability, The Bilinga Hard Wood used in our Sofiero and Ekeby range of products is FSC certified. Extremely dense and long lasting, bilinga timber shows excellent resistance to fungi or bug contamination and requires minimal maintenance. It is suitable for hot, humid or cold climates. The colour of Bilinga timber ranges from yellow to orange and tends to turn silver grey after two months of outdoor use. The original colour can be retained by applying a regular wood oil treatment.
Recycled Plastic Furniture
HAGS Linnea, Hallon and Ekeby ranges now available with low maintenance Recycled Plastic slats.
Steel reinforced recycled plastic replaces standard wooden slats on a number of our benches, picnic benches and tables. Available in green or brown our recycled plastic slats are UV-resistant, highly durable and incredibly low maintenance.
Dots Steel Bench and Table
Introducing our contemporary steel bench and table to our popular Park & Urban range. HAGS Park & Urban range now includes a durable, all-weather steel bench and table. They are made of powder coated and hot dip galvanised steel. With a modern and contemporary look, they are great for outdoor public spaces.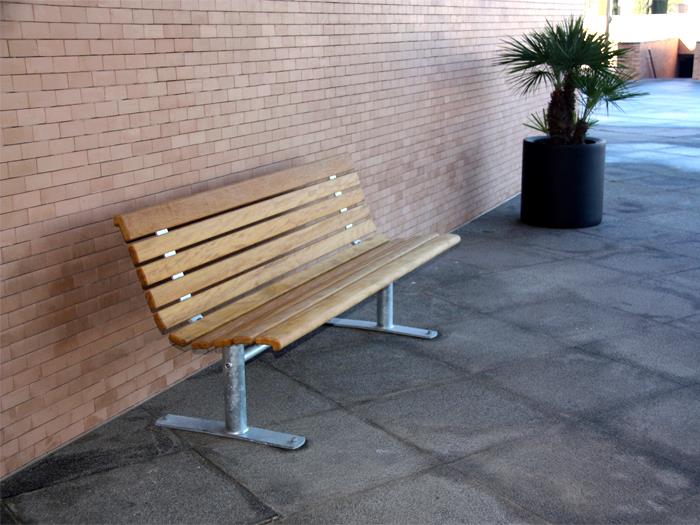 Contact Us
POLAND OFFICE
Adress: Building E, Wisniowy Business Park, UI Ilzecka 26, 02-135, Warsaw, Poland.
Tell: +48 221 530 191
Email: [email protected]
VIETNAM OFFICE
Address: No 38 Ven Ho Ha Dinh street, Ha Dinh ward, Thanh Xuan district, Hanoi, Vietnam
Tel: +84 24 66 73 3777 – +84 24 66 73 9777
Email: [email protected]
Opening hours for HAGS switch board
Mon - Fri 8:00AM - 5:30PM